Last year I was asked by Houzz.com to put together a Hanukkah dessert table. It was, of course, my pleasure, and a year later I am still really happy with how it all came together! I hope you'll enjoy too, and pin away...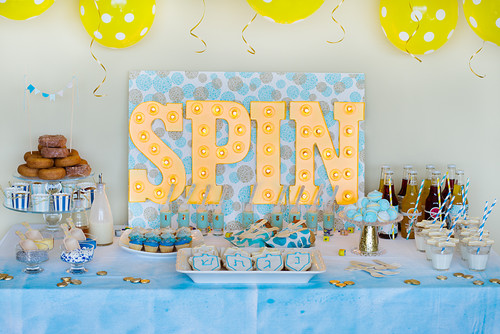 To see more elements, keep reading!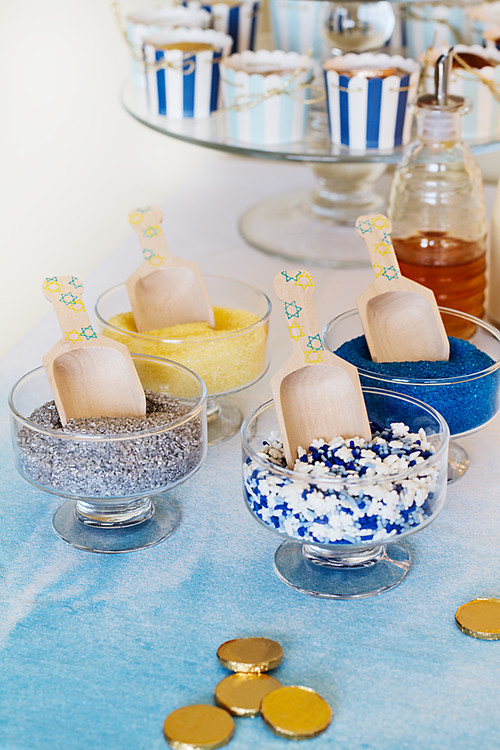 This sprinkle station is for decorating your own donuts! The olive oil bottles are filled with honey and sweetened condensed milk, which gets poured on top of the donut, and then the sprinkles go on top. Scoops
are in our shop
!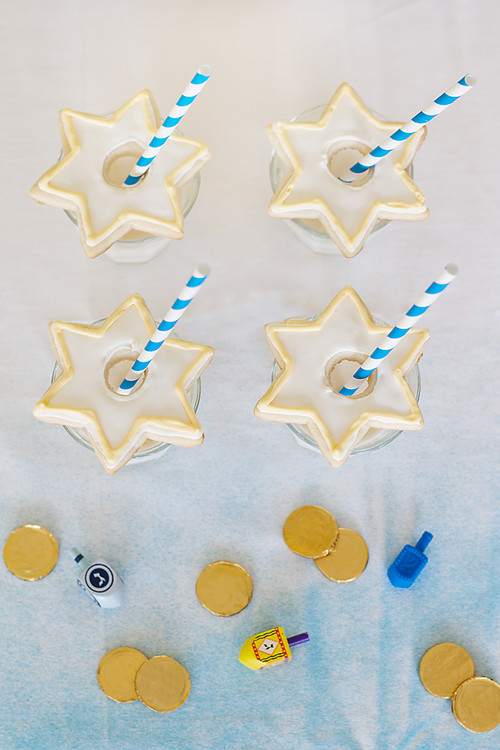 I made these cookies just by punching a small circle out of the center of the cookie before baking. Striped straws are always fun!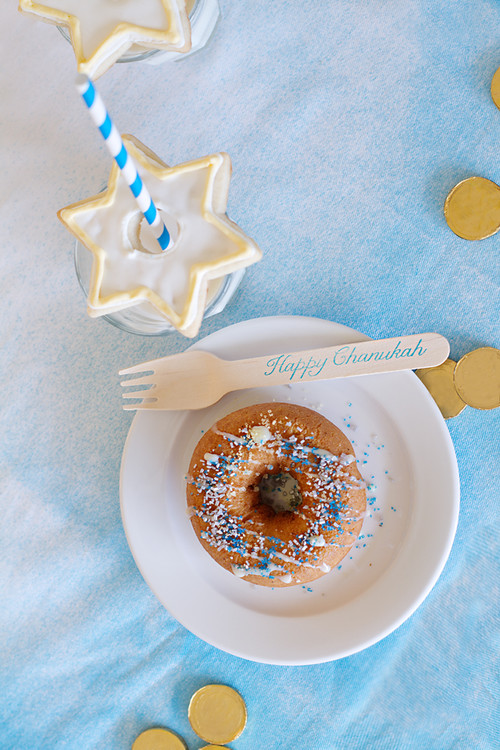 Oh, here's the decorated donut I was talking about before! With one of our
celebratory forks
!
These were all things I baked and little elements I put together. I had so much fun creating the blue ombre tray of cupcakes, and it was pretty quick.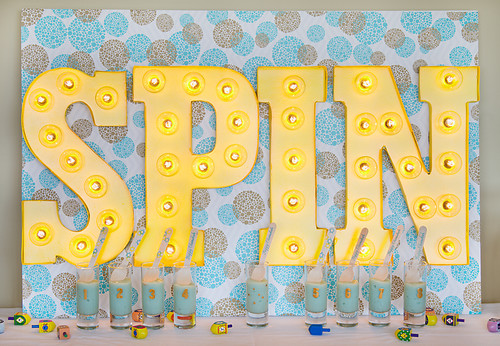 There is pudding inside of those little "menorah" glasses!
Ok, that's it! Hope you have lots of great ides and have fun this year at your Thanksgivukkah, I mean Hanukkah, celebration! (If you are looking for more on Thanksgivukkah, see our post about ideas for a
Handmade Thanksgivukkah
, and also visit our
Thanksgivukkah Pinterest board
, we have lots of fun things going on over there!)